Calling All Brothers - This TEAM is for You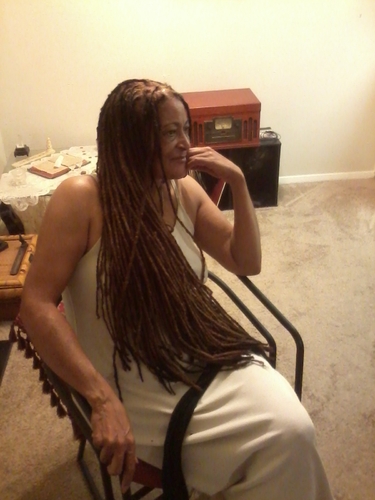 Posted By: Michelle Diane on January 05, 2010

NUMN/Pillars of the Bridge are organizing a Men's Masterminding Team under the leadership of Brother Robert Gray of Xpressions Limos.
(http://www.xpressionslimos.com) This is our first Men Only Team and an opportunity for you to participate ONE TIME ONLY for absolutely Free* Join Robert Gray this Thursday night at 10 PM EST to learn how the process works. Robert will be discussing the goals of the team and laying the foundation for taking our businesses to the next level in 2010. Call in at (712) 432-0600 Access Code: 990850#

For more information visit http://allnumn.ning.com/page/command-centr... http://allnumn.ning.com/page/infiltrate-an... or http://allnumn.ning.com/group/1millionin90... TODAY.

*Membership in the Black Business Builders Club is NOT included with this Free* offer.
Benefits

• Five person Executive T.E.A.M.





- Together Everyone Achieves Miracles
(Invaluable)
Teams are built, over the 12 weeks, to mentor and support each other openly, honestly and unconditionally indefinitely.
• Weekly Masterminding meetings
($1200 Value)
Tools to explode constricting boxes and exponentially expand your thinking
Techniques for using those tools to create your heart's desire in your spiritual, personal and professional life.
Business Plan development Target Market identification Marketing Plan development
• Unlimited peer-to-peer phone and email support
• Three one to one coaching/mentoring sessions with Masterminding facilitator
($300.00 Value)
• Regular email contact/communication with Masterminding facilitator
(included)
• Associate Pillars of The Bridge membership
90 day Black Business Builders Club membership
($72.90 Value)
Membership in the National Black Business Trade Association
Extensive Online Marketing University
Time management and business building tools
Audio/video marketing tools
Free Training with the elite of African American network marketers
Unlimited residual income potential
• 90 day listing in Pillars of the Bridge section of All Things NUMN Business Directory
($15.00 Value)
Total Value $1587.90
If you enjoyed this article, Join HBCU CONNECT today for similar content and opportunities via email!