Green DMV to Train Hundreds from Low Income Communities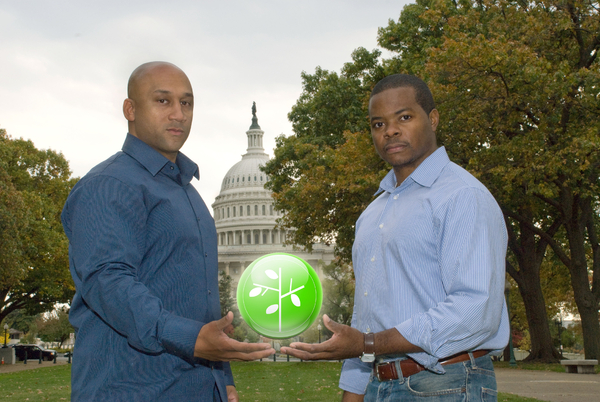 Posted By: Jon C. on February 25, 2009

The Greater Washington Green Jobs Corps, a project of Green DMV, will provide quality green job training to prepare young adults and current blue-collar workers with barriers to employment in the Greater Washington area for green-collar careers. The project was started to both advance the organization's economic, environmental and climate protection initiatives and support the national agenda to create 3.5 million new jobs.

This year, Green DMV's Greater Washington Green Jobs Corps will train 300 individuals from disadvantaged backgrounds to help meet the demand for skilled workers to provide services in the green economy. Participants of the program are trained to weatherize homes, businesses and federal buildings, install solar panels and perform energy audits. These sustainable services will save millions of dollars in energy costs for the Washington Metropolitan area.

"The Greater Washington Green Jobs Corps is a community based investment that cannot be outsourced," said Philip O'Neal, co-founder, Green DMV. "While cities are building green buildings in the affluent districts, we need to invest in building green people in the poor districts.





The social, environmental and economic benefit of our clean energy future must include everyone that shares our natural resources."

The first training, which will help engage and connect young adults to new green job opportunities, begins May 1, 2009 and is available to all Greater Washington area residents. Upon completion of training, participants are immediately job ready for the millions of jobs being created as part of the Obama Administration's economic recovery package sustainable infrastructure projects.

Green DMV's initial focus is to help influence policy change in the Washington region that will spur sustainable green-collar job growth. The organization, under the advisement of Green for All President Van Jones, seeks to promote sustainability in low-income communities across America as a pathway out of poverty. The Greater Washington Green Jobs Corps is a key component of achieving this goal.


For more information on the Greater Washington Green Job Corps: greenjobs@greendmv.org



About Green DMV

Green DMV is a non-profit organization committed to engaging low income community stakeholders to invest in climate solutions that create economic opportunities and build healthier and more sustainable lives. For more information, please visit www.greendmv.org
If you enjoyed this article, Join HBCU CONNECT today for similar content and opportunities via email!